Creative Websites
Our Wallfrog team will work to create a website that is visually appealing, engaging and creative. Our sites are modern wordpress websites and yours will stand out from your competition.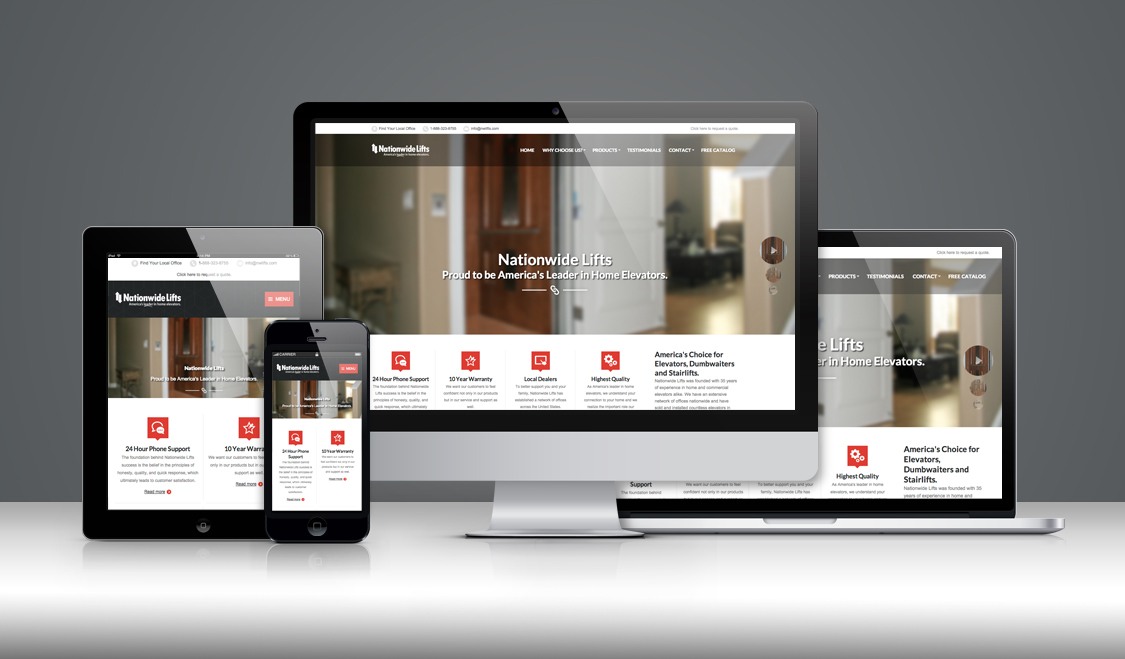 Responsive
Times have changed once again and more people are searching on a mobile device than ever before. Your website needs to be mobile friendly. Our clients so that they can enjoy the benefits of being up to date with their websites. A "responsive" design will give the best visual and user experience on a desktop computer and mobile devices.
Informative
Your website needs to have substance and provide your potential customers with the information they need to make an informed decision. Modern websites have not only great images but valuable content, not only for the website user but also for google searchability.
Effective
Ok, a customer landed on your website. To be effective, your website needs to resonate with your target audience to have any chance to convert them to paying customers. Wallfrog will analyze your new website and create the perfect balance of graphics, images, text and "calls to action" to help convert website traffic.
Need More Details?
There is a lot that goes into building the proper website for your business. Feel free to contact us for more information. You can always click the Learn More button for additional information