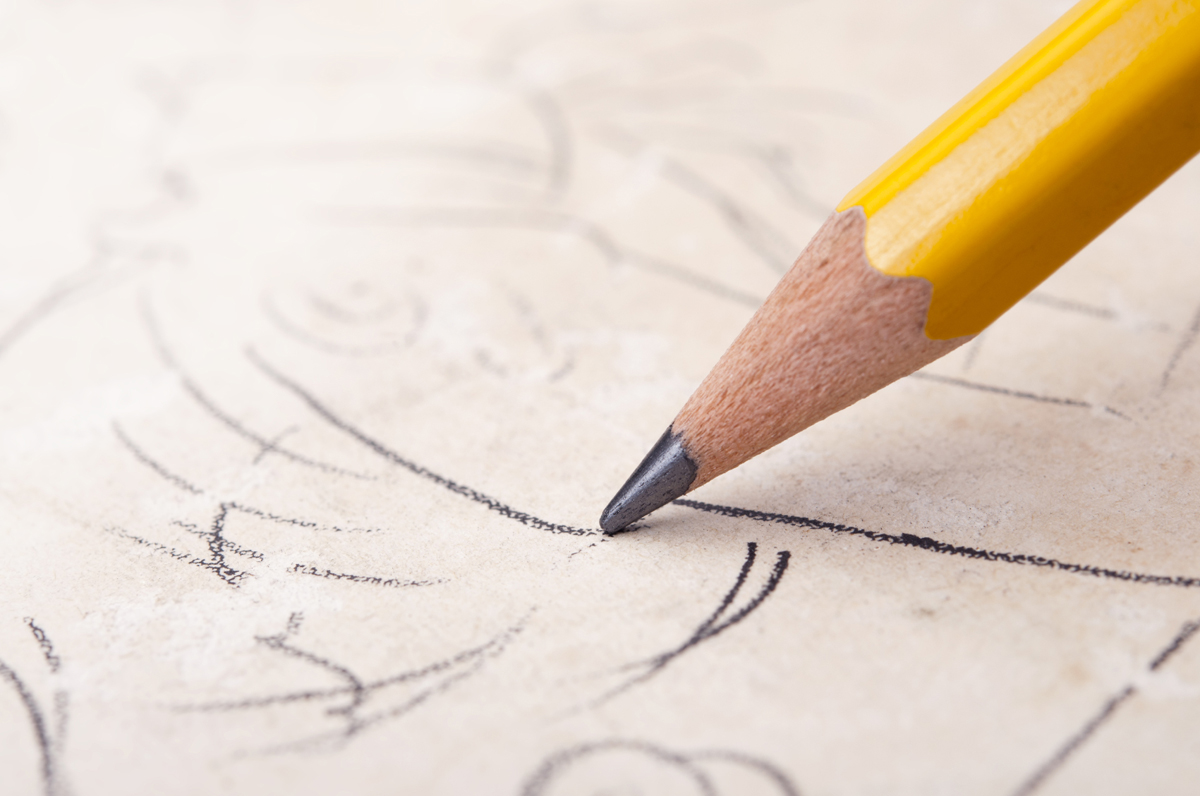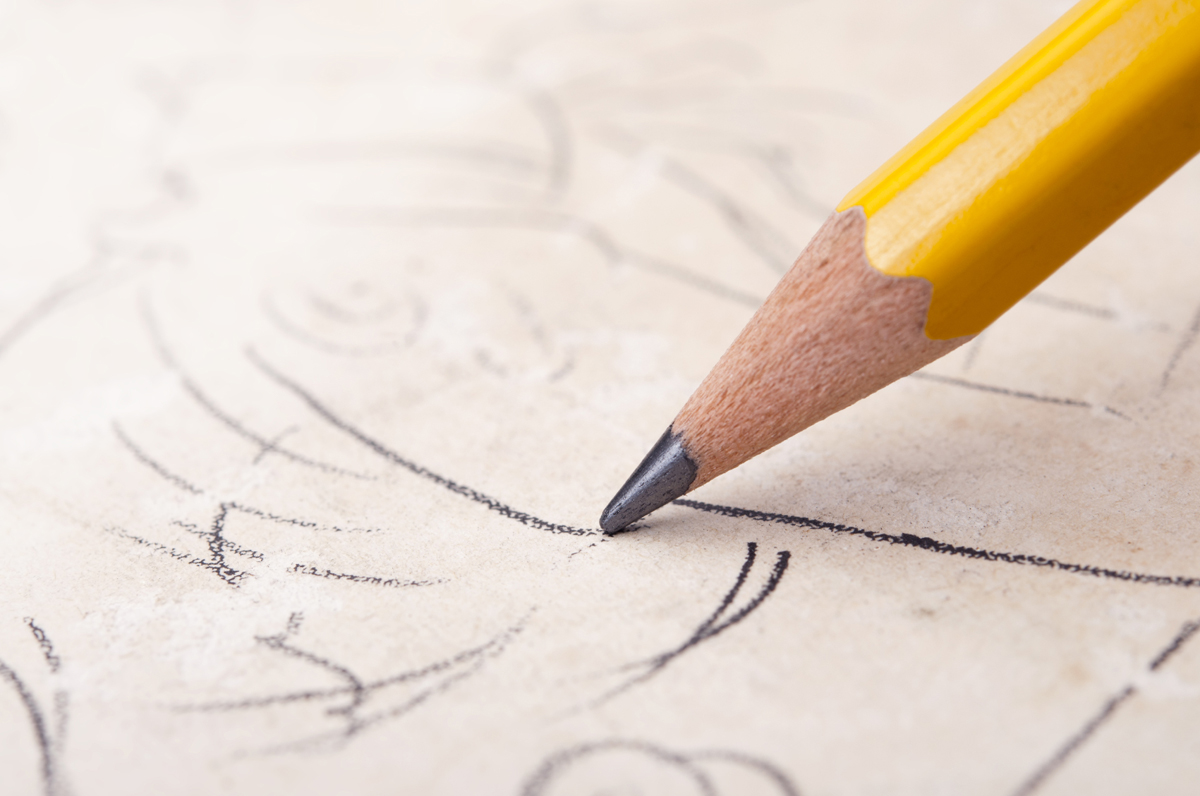 As graphic designers who use the latest technology on a daily basis, we must make it a priority not to get too caught up and forget about our most valuable tools: pencil and paper.
Why is sketching important for the logo design process?
Sketching is the starting point and one of the most important steps in the logo design process. It allows you to step away from the computer and really dive into the creative process, with a hands on approach.
Sketching Relaxes Your Brain
Sketching Sparks Creativity
Sketching Gets Every Idea Down
Sketching Is More About Concept, Not Details
Sketching Can Be Done Anywhere
There's something about grabbing a pencil that you just can't get by running to the computer and grabbing a mouse. By getting any and every idea that comes to your mind down on the paper, it allows you to move past the first thing that normally comes to mind, or the cliché choice.
How do you start sketching and get past the blank page?
In order to maximize your ideas during the sketching stage, it is always beneficial to start with a simple word or mind map. Take the project that you're working on and list every single word that comes to mind. This will help you see past the blank page and spark some ideas that will generate into effective sketches.
For example, if you're starting a logo for a window company, you can start by listing all the words that come to mind: window, house, glass, frame, sunshine, rain, clear, shiny, etc. If you can do this for at least 15 minutes, you'll have a great starting point when it comes time to start sketching.
Conclusion
Sketching as part of the logo design process is too important to skip. It may seem like an extra step before jumping on the computer, but it will ensure that you have explored all options and will end up saving you time in the long run.